APWC works with key agencies and financial institutions to create change.
| | |
| --- | --- |
| | Asian Development Bank (ADB) is an international development finance institution dedicated to reducing poverty in Asia and the Pacific. It's purpose is social and economic development. |
| | Centre for Environment Fisheries and Aquaculture Science (Cefas) is the UK's largest applied marine science organisation. It shapes and implements policies through scientific and collaborative relationships that span the EU, UK government, non-governmental organisations, research centres and industry. The Department for Environment, Food and Rural Affairs funds the Commonwealth Marine Litter Programme (CLiP), led by the UK through Cefas. |
| | Ellen MacArthur Foundation is a British registered charity with the stated aim of inspiring a generation to re-think, re-design & build a positive future through the framework of a circular economy. |
| | Pacific Region Infrastructure Facility (PRIF): PRIF member agencies include the Asian Development Bank (ADB), Australian Department of Foreign Affairs and Trade (DFAT), European Investment Bank (EIB), European Union (EU), Japan International Cooperation Agency (JICA), New Zealand Ministry of Foreign Affairs and Trade (NZMFAT),and the World Bank Group as described below: |
| | World Bank is a finance institution that provides loans to countries of the world for capital projects. It comprises two institutions: the International Bank for Reconstruction and Development and the International Development Association. The World Bank is a component of the World Bank Group. |
| | AusAID: The Australian Agency for International Development (AusAID) manages Australia's overseas aid program. AusAID is an Executive Agency within the Foreign Affairs and Trade portfolio and reports to the Minister of Foreign Affairs. The fundamental purpose of Australian aid is to contribute to sustainable economic growth and poverty reduction. AusAid focuses its efforts in areas where Australia can make a difference and where resources can most effectively and efficiently be deployed. |
| | New Zealand (NZ) Aid Programme is the NZ government's international aid and development programme within the Ministry of Foreign Affairs and Trade. NZ's aid efforts concentrate on activities that contribute to poverty reduction through sustainable economic development, create safe secure and inclusive societies; fulfil basic needs; and focus on sustainability. |
| | Japan International Co-operation Agency (JICA) is a government agency that co-ordinates official development assistance for the government of Japan. It is chartered with assisting economic and social growth in developing countries and the promotion of international co-operation. |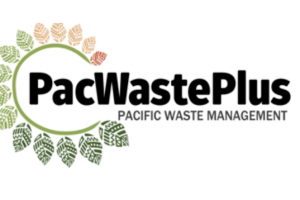 The Secretariat of the Pacific Regional Environment Programme (SPREP) is working with the European Union's Delegation to the Pacific, 14 Pacific Island Countries (PICs) and Timor-Leste to undertake the PacWaste Plus programme.
PacWaste Plus seeks to generate improved economic, social, health and environmental benefits for PICs arising from stronger regional economic integration and the sustainable management of natural resources and the environment.